Although our Christmas alone was nice, come January I was really missing our families. When Jeff suggested we come to his winter conference with him, I jumped at the chance. One of the reasons we were willing to move far away is that Jeff's company is headquartered in Provo, so we knew there would be frequent opportunities to visit. This was the first time we had taken advantage of it.

We spent a solid week in Utah, visiting Jeff's parents and siblings and lots of friends. We were lucky to overlap with Jeff's Wyoming sister and her family for a few days, and the cousins had a blast sledding and playing in the snow. We've missed the snow almost as much as we've missed our family and friends, so it was nice to be reunited with all three in the same trip.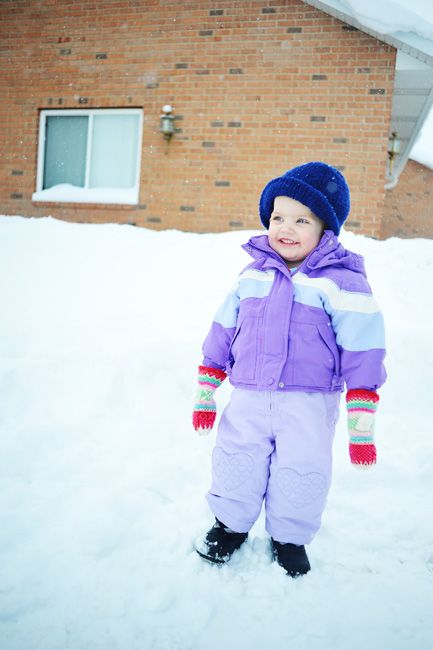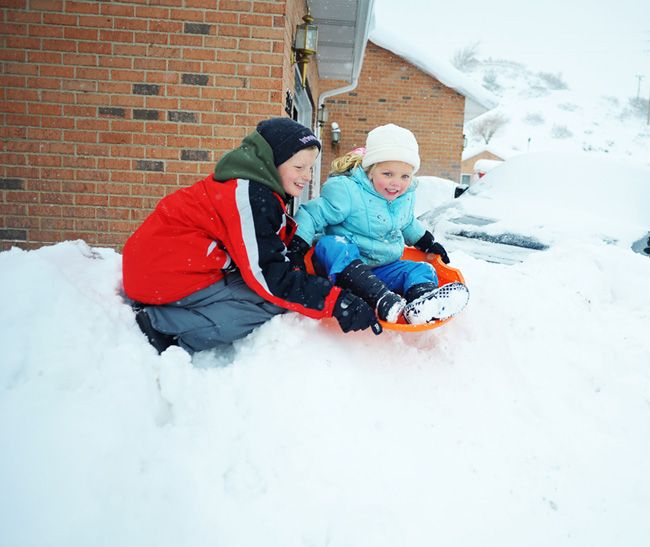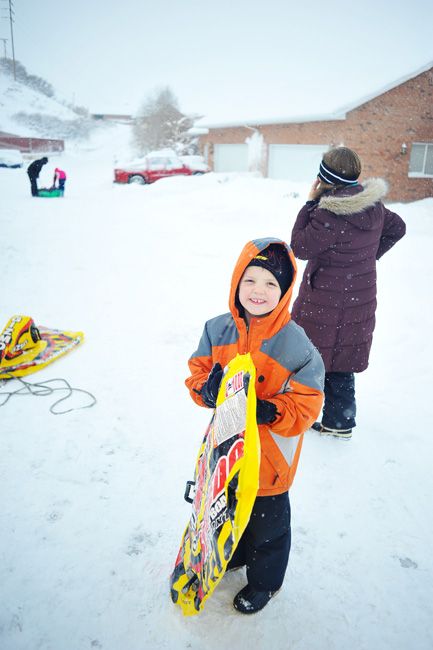 While Jeff went to meetings during the day, the kids and I bounced all around the valley visiting as many people as we could. I saw friends from work, friends from Orem, and friends from Saratoga Springs, even friends that had moved away but were visiting at the same time we were. (Which may or may not have been planned.) I was on cloud nine all week seeing so many faces that are so dear to me.
We also made sure to stop and see the snowman that was all over the news and Facebook. I still cannot comprehend how they made it.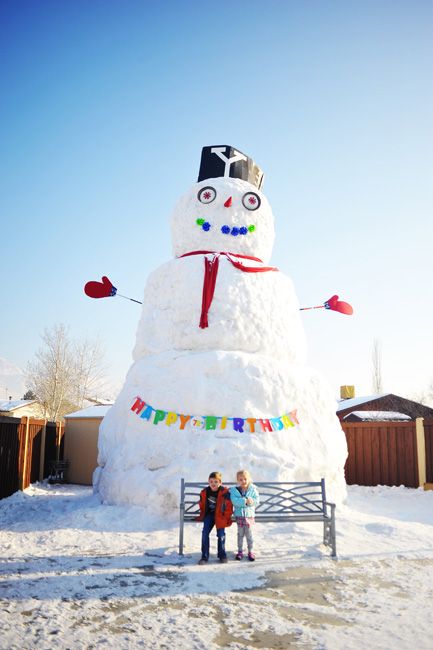 The weather was chilly (below 0 most mornings). In one short year we have already become acclimated to Oklahoma's mild winters and had to remember how to get around in cold weather. Luckily, after our cold week in Utah we were able to spend the second half of our trip visiting the other side of our family in sunny San Diego...