We had a special treat for Labor Day this year... Grandma and Grandpa Pendleton came to visit! We tried to keep them busy by touring Oklahoma City while they were here, but to be honest, that didn't take too long. :) We visited one of our favorite parks on Lake Hefner, Myriad gardens, the site of the OKC bombing, the temple, and Bass Pro Shop (ok, we just needed a place to escape the heat!). In the evenings we watched lots of football and stayed up way too late talking. Amazingly, we didn't play a single game the whole time they were here! I guess we really are the black sheep of the Pendleton family.

While visiting the gardens, we bought some chocolate bars from a lady raising money for school supplies. Apparently she didn't think keeping them cool was a priority, and we didn't realize until it was too late the sticky mess we'd created. Luckily, the kids were already playing in the fountain so we cleaned them up pretty well after the fact. Isabelle even took the liberty to down her chocolate with some fountain water. Sick.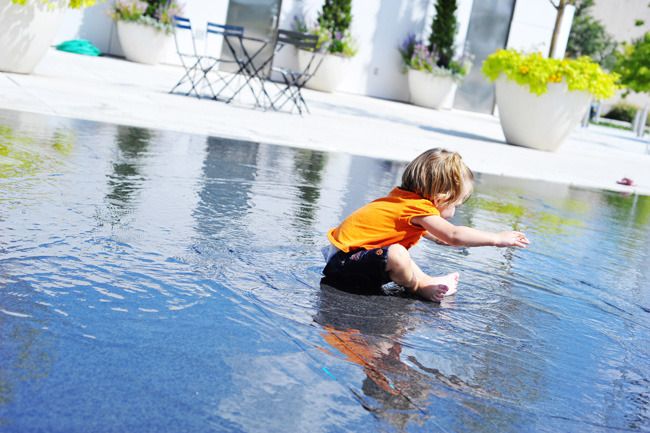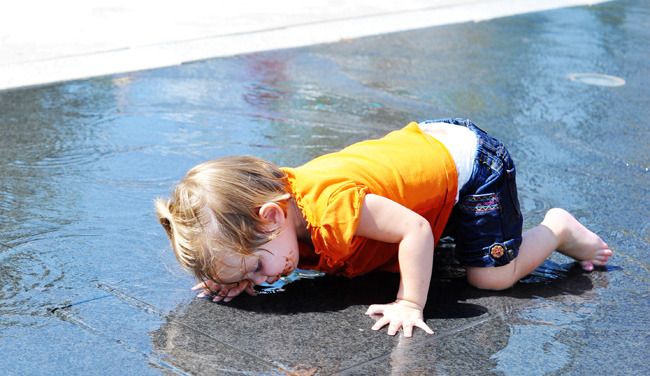 I tried to get the kids to sit with Grandma and Grandpa at the temple, but this was the best we could get. One day they will all sit nicely and smile for me, but I think I kind of like this better.
This is a happy face, in case you were wondering.