Because Colorado, Arkansas, and California weren't enough for one summer, we decided to add one more destination to the list: Nauvoo. Nauvoo, Illinois is an important historic site for our church. The early members of the LDS Church settled there for a few years prior to their big move west. Today you can visit the town which has been restored almost to it's former glory and visit many of the important sites along side some of the less important but still interesting ones. I am so glad my parents made the trip out and invited us to come along. Jeff had to stay behind and work, but the kids and I had a great time in old Nauvoo.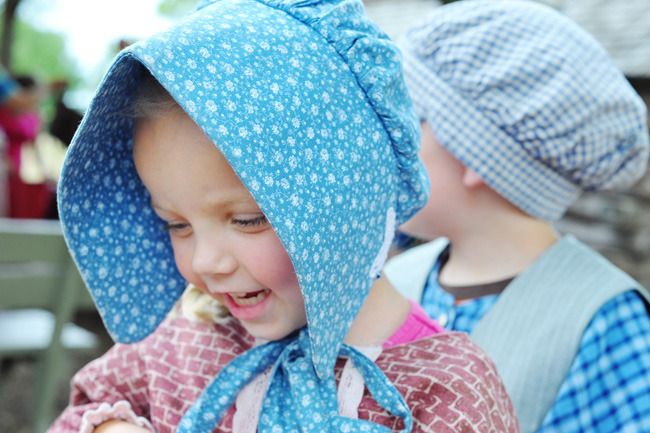 One of the first and most fun places we visited was an area dedicated to pioneer children. We were able to dress up like pioneers and play pioneer games. The marching band stopped by and organized a mini parade. Savannah was chosen to be the parade leader, but got stage fright at the last minute so Logan took over.
As much as I love my children, I fell in love with them all over again when I saw them dressed in pioneer garb. Seeing their sweet faces in bonnets and hats every day would have totally made up for the lack of running water, air conditioning, and modern medicine. Well, mostly made up for it, anyway.
Grandma was such a trouper and dressed up with the kids. The dress Isabelle is wearing in the picture below we later discovered was a doll dress. Whoops. Who would have guessed? It fit her perfectly.
This picture cracks me up. I love the clash of the 19th century setting and 21st century technology.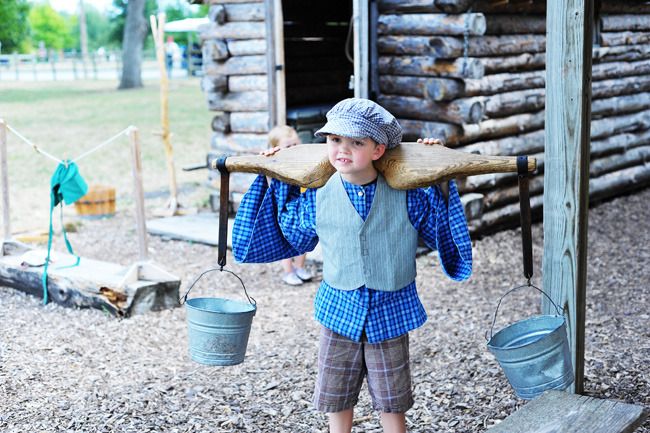 This was just the start of our fun two days in Nauvoo. More to come soon...