From the moment we made the decision to live in Oklahoma City, I've been dying to see the close runner up, Northwest Arkansas. Logistically, Oklahoma City makes a lot more sense, but I had a feeling Arkansas would be much more of the scenery and community that I crave. The week of Memorial Day, I finally got to see if I was right.

I was.

The timing of this trip was impeccable. Jeff had some important customers to see in the area, so he needed to head that way anyway. Since it was a holiday weekend, we were able to spend some time with Jeff's cousins, Nate and Bryson (and their wives) who live there and tour Bentonville. We stayed in Bryson and Alyssa's beautiful home where my kids smothered their dog with love and Isabelle test drove their crib for their baby that should be here any day now. To top it all off, it was Walmart Shareholders Week which means we were spoiled with concerts all week long! We saw Carrie Underwood, Aerosmith, Cheap Trick, and Chris Young.

On day 1, we went to the Crystal Bridges Museum (in the background of this picture). Crystal Bridges is an amazing collection of art that places it in the top 10 American art museums. I am not much of an art aficionado, but I was impressed nonetheless and would love to go back sometime sans kids to really appreciate the entire collection. The grounds were amazing on their own, with meandering trails along gorgeous gardens.

After the museum we headed over to downtown Bentonville to eat a picnic lunch and play in the splash pad. Bentonville is such a darling town. It was so clean, so family friendly, and so "small town," yet it had everything you could need within 20 minutes. I think it is one of the best kept secrets of this part of the country.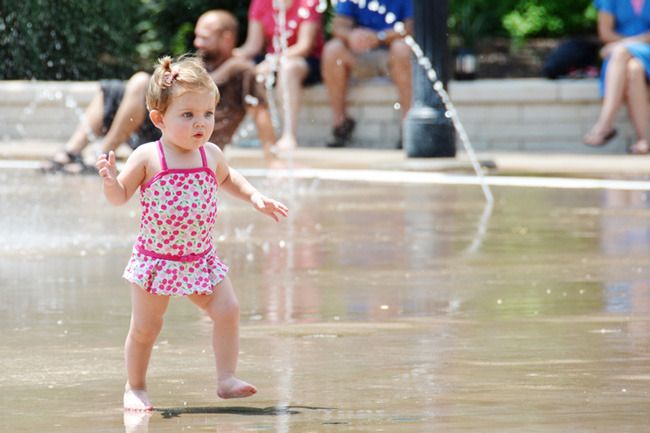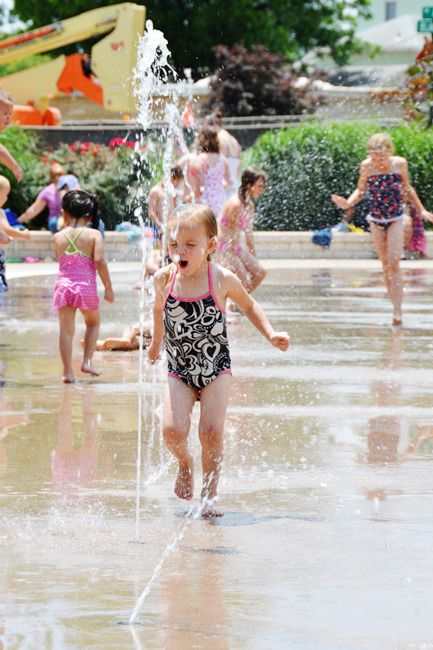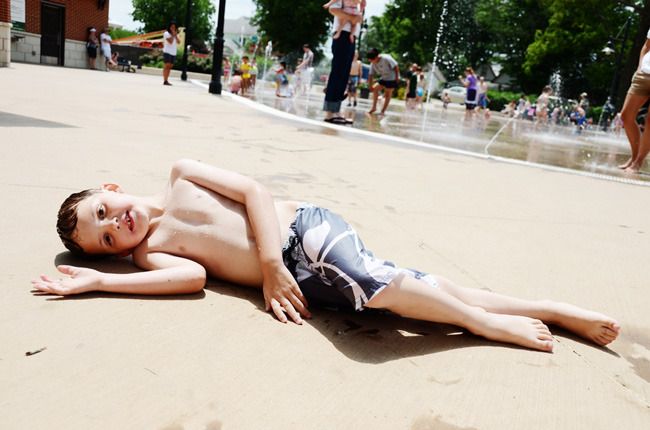 That evening we came back and barbecued. Either we were really hungry or really talented, because everything we ate that night tasted AMAZING.
The next morning I went for a run and again was blown away by the beauty and accessibility of the town. I followed a bike/pedestrian trail for several miles and counted at least a dozen hiking trails that broke off from the main path. After living in a runner un-friendly community for the past 6 months, I could not contain my joy at running in such a beautiful place and not having to stop for a crosswalk once!
The concerts were great. I am usually not much of a concert goer, but I like going to artists I know and love, so I was especially excited for Carrie Underwood. I have to admit, her stage presence was a little lacking, but her voice is amazing and that made up for it. Aerosmith was definitely the most entertaining of all the artists we saw, but my eardrums paid for it.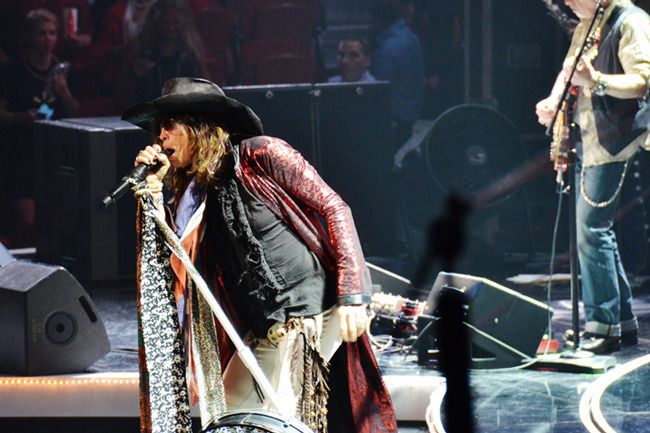 We had such a fun time in Bentonville, and the whole drive back Jeff and I discussed how we could make it work to move there. But despite our falling in love with the city, it still feels best for Jeff's job to stay put for awhile. I guess we'll just have to come visit again. :)
Thanks again, Nate, Laurel, Bryson, and Alyssa for a wonderful stay! And thanks, Bryson, for all of these pictures since I completely forgot to bring my camera. :-\