Two days after returning from California (just enough time to appreciate my bed, get the kids in to the doctor, and do some laundry), we loaded the car back up and drove to Idaho with my parents and three of my siblings. We stayed in a beautiful cabin set in the scenic town of Island Park. The first day there the kids and I stayed behind in an attempt to get well from our coughs and pink eye while the others went hiking. We did take a little time to explore the area surrounding the cabin. It was so peaceful and quiet and cool-- just what the doctor ordered!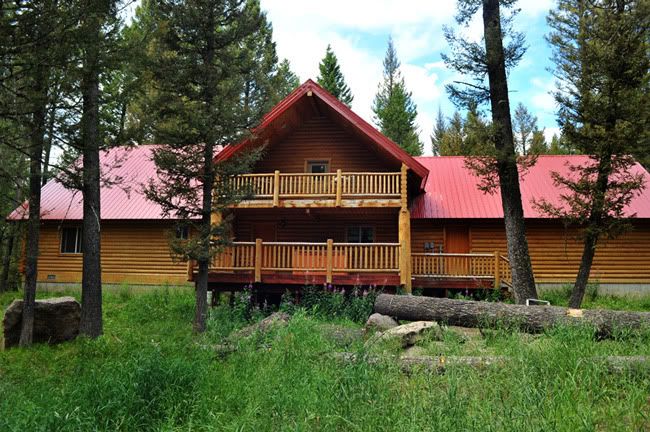 This is the pose Logan gives me 9 times out of 10 when I turn the camera on him. It reminds me of Kurt from
Glee
. Maybe we should stop letting him watch that show.
And this is the smile Savannah gives me. What's wrong with my kids?!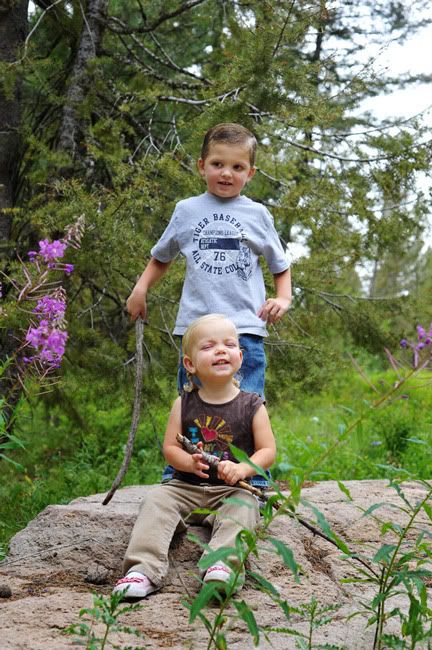 Logan took this picture. I'm not intentionally pointing at anything, I think I was just trying to tell him where the button was.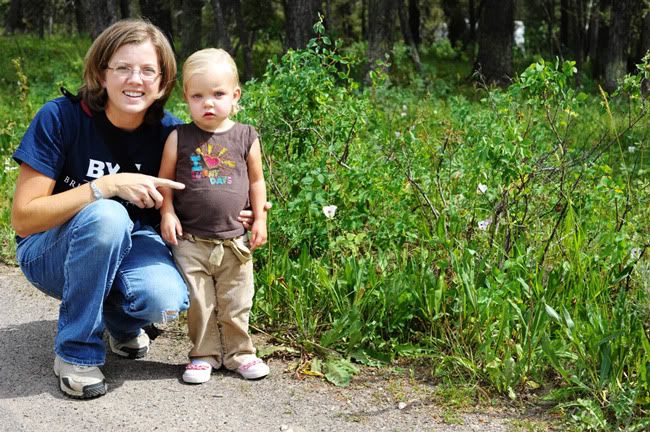 We could only fake being well for so long. Eventually our energy would run out and one of us would collapse like this.

To add insult to injury, Savannah fell off the steps in the cabin and bruised her foot pretty badly. She wouldn't walk on it for a day and a half, but luckily we'd borrowed a backpack for her. She loved hanging out in it and thankfully there were lots of shoulders to carry her so no one had to bear the brunt of her weight the whole time.


The second day we drove into Yellowstone. We stopped at the first set of geysers we came across-- not fully understanding that we'd see them EVERYWHERE.




A little ways further we drove into the parking lot of Old Faithful-- just in time for it to finish erupting. 90 minutes of waiting later, we had a front row seat for the next eruption. It was pretty amazing how accurately they could predict the next eruption based on the duration of the previous one.